Credentials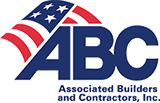 Associated Builders and Contractors (ABC)
Associated Builders and Contractors is a national construction industry trade association representing nearly 21,000 chapter members. Founded on the merit shop philosophy, ABC and its 70 chapters help members develop people, win work and deliver that work safely, ethically, profitably and for the betterment of the communities in which ABC and its members work. ABC's membership represents all specialties within the U.S. construction industry and is comprised primarily of firms that perform work in the industrial and commercial sectors.
---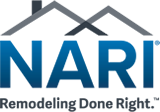 National Association of the Remodeling Industry (NARI)
The National Association of the Remodeling Industry connects homeowners with its professional members and provides tips and tricks so that the consumer has a positive remodeling experience. NARI is an organization of high-quality remodeling professionals. Its members are committed to integrity, high standards, professional education, ethics and market recognition.
---
Licensed, Bonded & Insured
Certified Wisconsin Master Plumber, License #8325
Certified Commercial Plumbing Inspector